The Importance Of Boys Shalwar Kameez In Cultural Celebrations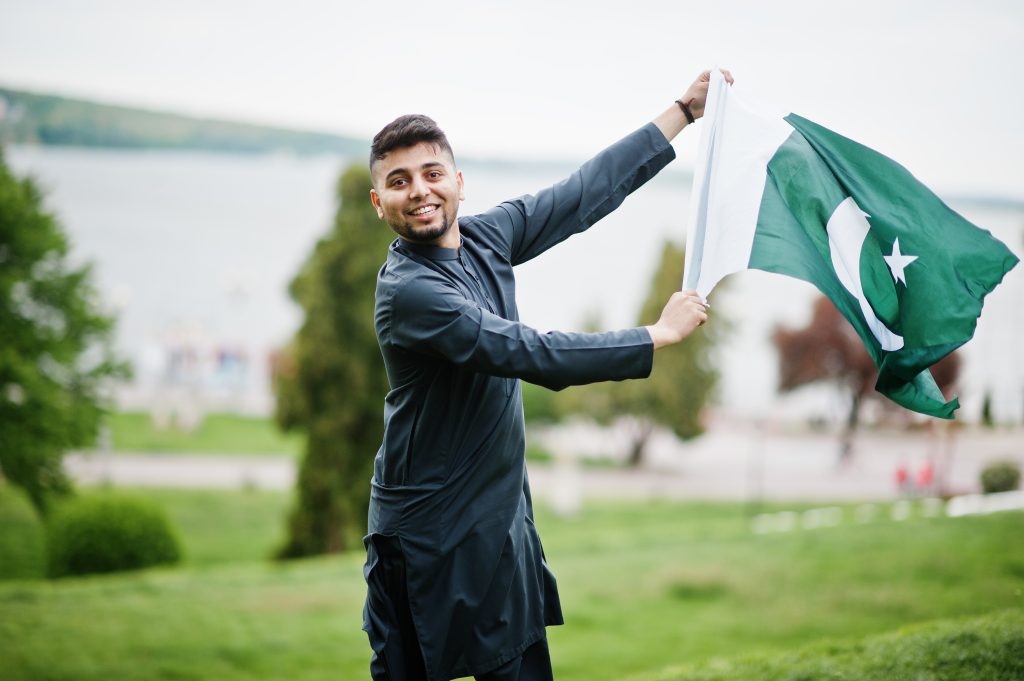 Boys' Shalwar Kameez holds significant cultural importance in various celebrations, reflecting the rich heritage of South Asia, particularly in Pakistan. These traditional dresses have a deep-rooted history, dating back to the Mughal Empire. Shalwar Kameez evolved from the fusion of Persian, Arabic, and Turkish influences, owing to the Mughals' diverse heritage and the Muslim conquest of the subcontinent.
During the 18th century, the Mughal Emperors popularised the Shalwar Kameez as the national dress, which became an integral part of Pakistani culture. The attire consists of loose trousers (Shalwar) and a long shirt (Kameez) that can be adorned in a wide range of vibrant colours and intricate designs.
In cultural celebrations, boys' Shalwar Kameez prominently represents Pakistani traditions. Whether it's the Chilam Joshi festival in the Kalash and Rumbur valleys or other regional festivities, these traditional dresses add charm and elegance to the occasion. The Shalwar Kameez is not only a symbol of cultural identity but also a connection to our ancestors and their rich cultural heritage. By embracing this traditional attire, we honour our roots and celebrate the diversity and beauty of Pakistani heritage.
Cultural Significance of Boys Shalwar Kameez
Boys Shalwar Kameez holds great cultural significance in Pakistani celebrations and traditional events. Rooted in the rich history of South Asia, this attire has become an emblem of Pakistani culture and identity. With its origins dating back to the 18th century, the Shalwar Kameez has remained a popular and respected traditional dress for both men and women.
Representing the Richness of Pakistani Culture
Boys Shalwar Kameez is not just a traditional dress in Pakistan, it represents the richness and cultural diversity of the country. With its historical significance and diverse regional styles, the Shalwar Kameez has become an iconic symbol of Pakistani culture.
Originating in the 18th century, this traditional dress has evolved over time, reflecting different influences from Central Asia and South Asia. Pakistani culture is known for its vibrant colours and exquisite designs, and the Shalwar Kameez is no exception. With a wide range of colours and patterns available, boys can choose a style that suits their individual preferences and body types.
In cultural celebrations and festivals, the Shalwar Kameez plays a significant role. One such festival is the Chilam Joshi festival in the Kalash Valley, where both boys and girls are seen wearing traditional Shalwar Kameez. This festival, which lasts for four days, showcases the cultural richness of the Kalash community and their unique dress styles.
Elaborate headgear is often worn with the Shalwar Kameez to represent the cultural traditions of different regions. From the Kalash Valley to Balochistan, each region has its own distinct style of headgear, adding to the beauty and diversity of the overall attire.
Moreover, the Shalwar Kameez is not just a dress; it represents life partners in celebrations and everyday life. In Pakistani society, couples often wear matching Shalwar Kameez outfits to showcase their bond and unity. This demonstrates the importance of the dress in reflecting cultural values and traditions.
Showcasing Elaborate Headgear Traditions
When it comes to cultural celebrations in Pakistan, the boys shalwar kameez is often paired with elaborate headgear, representing diverse regional styles and adding to the beauty and uniqueness of the attire. These headpieces hold significant cultural and traditional value, showcasing the rich heritage and diversity of Pakistan.
One of the most iconic headgear traditions is the turban, which is worn in various regions across the country. Turbans come in different styles and colours, reflecting the cultural preferences of different communities. For example, in the Punjab region, the turban is often brightly coloured and intricately wrapped, while in the Khyber Pakhtunkhwa province, Pathani caps are traditionally worn, adding a touch of elegance to the shalwar kameez.
In the Sindh province, the traditional Sindhi cap is a popular choice among boys, characterised by its rounded shape and colourful embroidery. Similarly, in Gilgit-Baltistan, the Gilgiti cap, adorned with intricate patterns and feathers, is often worn with the shalwar kameez during cultural celebrations.
These headpieces not only add flair and elegance to the overall attire but also represent the regional styles and cultural diversity of Pakistan. By showcasing these elaborate headgear traditions, boys shalwar kameez becomes an embodiment of the country's cultural richness and serves as a symbol of pride and identity for the wearer.
Representing Life Partners in Celebrations
Boys shalwar kameez plays a significant role in representing life partners during celebrations in Pakistani culture. In a country where marriages are not just a union of two individuals but also a merging of families, cultural traditions and customs hold great importance. The exchange of gifts between families is a crucial part of these celebrations, and the boys shalwar kameez serves as a symbolic representation of the bond between the soon-to-be life partners.
During marriage celebrations, the boys shalwar kameez is worn to showcase the cultural richness of Pakistani weddings. The intricate embroidery and exquisite colours of the attire reflect the traditional values and customs associated with these joyous occasions. It is not uncommon to see vibrant and elaborate shalwar kameez designs during mehndi ceremonies and other wedding-related festivities.
By donning the boys shalwar kameez during celebrations, individuals not only embrace their culture but also express their pride and identity. This traditional dress symbolises the commitment and love shared between life partners and serves as a reminder of the cultural traditions that bind families together.
Everyday Use as a Symbol of Dignity and Respectability
The boys shalwar kameez holds great significance in everyday use as it serves as a symbol of dignity and respectability. This traditional attire is deeply rooted in Pakistani culture and is worn with pride by individuals of all ages.
By donning the boys shalwar kameez, individuals express their commitment to traditional values and cultural identity. It represents a sense of belonging and serves as a reminder of the rich heritage of Pakistani society. This attire embodies the values of modesty, grace, and elegance, and is seen as a mark of respectability in Pakistani culture.
The enduring popularity of the boys shalwar kameez is attributed to its ability to adapt to both local and international fashion trends. It has evolved over time and today, there is a wide range of styles available, catering to different body types and personal preferences. From simple and elegant designs to more elaborate and embellished ones, the boys shalwar kameez offers versatility for various occasions.
Whether worn at weddings, religious festivals, or as everyday attire, the boys shalwar kameez remains an integral part of Pakistani society. It not only represents the cultural identity of the wearer but also serves as a symbol of dignity and respectability in everyday life.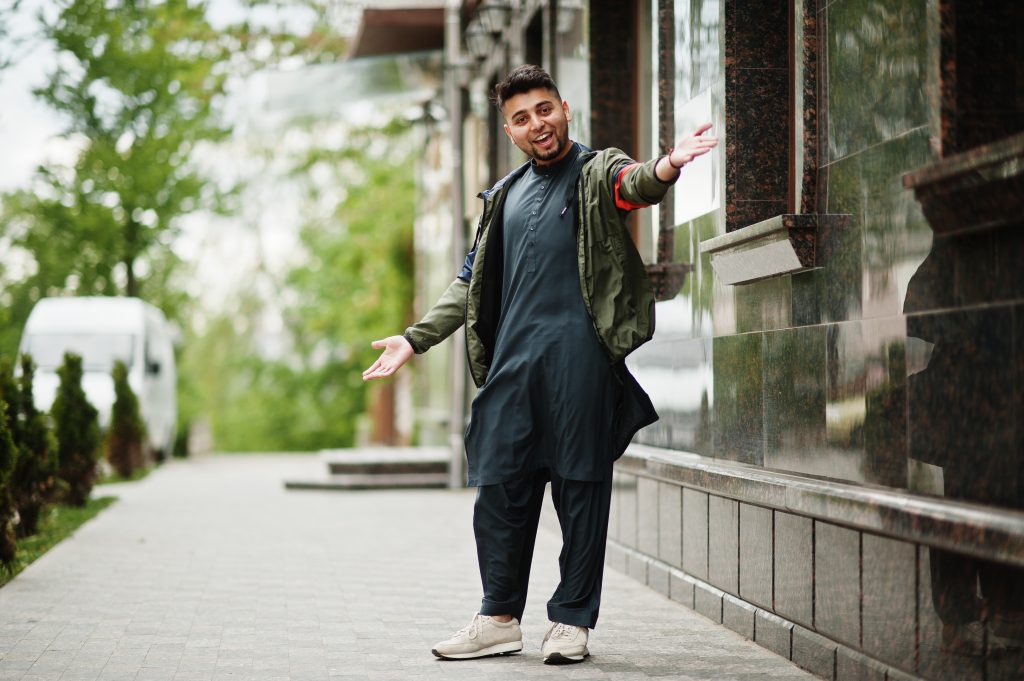 Conclusion
In conclusion, the boys shalwar kameez holds immense significance in cultural celebrations due to its ability to adapt to modern trends while preserving its traditional roots. As a prominent aspect of Pakistani culture, this attire not only represents a sense of belonging and cultural identity but also serves as a symbol of respectability and grace. With its evolution over time to cater to various body types and preferences, the boys shalwar kameez has become a versatile and timeless fashion choice for cultural celebrations. Its popularity extends beyond Pakistan, with Bollywood fashion embracing its elegance and incorporating it into modern trends. In essence, the boys shalwar kameez is of great significance in cultural celebrations, offering individuals a way to connect with their heritage while embracing the ever-changing world of fashion.