Trendy Khaddar Pakistani Girls Suits For Kids: A Fashion Must-Have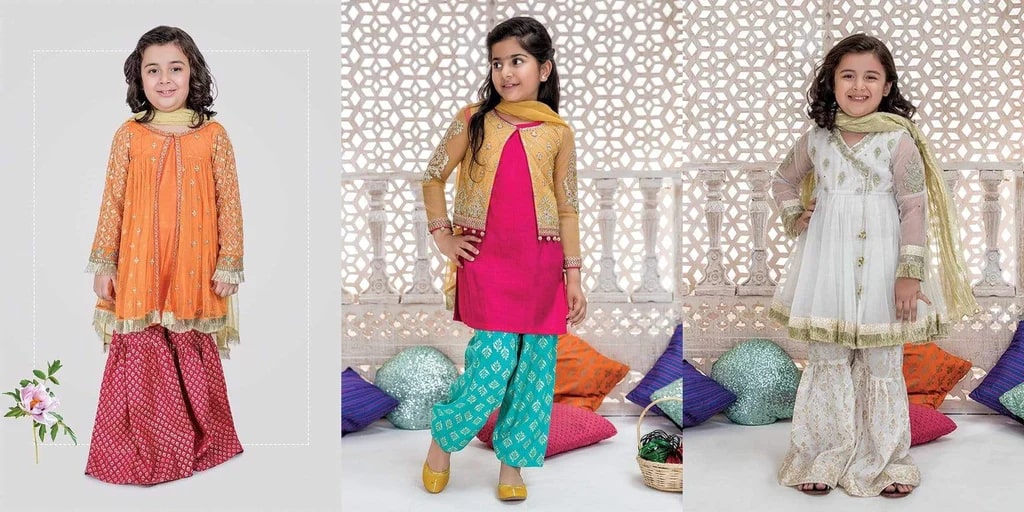 In the fast-paced world of fashion, trends come and go, but some styles have an enduring appeal. One such trend that is making waves in the Pakistani fashion scene is the trendy khaddar Pakistani girls suits for kids. These adorable dresses are not only a fashion statement but also a must-have for your little fashionista.
What sets these suits apart is their wide range of comfortable fabrics, which are perfect for the hot weather and keeping your child at ease throughout the day. With a plethora of colour options to choose from, you can find the perfect dress to match your little one's personality and style.
The best part is that these trendy khaddar suits for kids offer quality products at reasonable prices, making them an affordable choice for parents. Whether you are looking for casual clothing for everyday wear or an elegant dress for formal events, these suits have got you covered.
From embroidered maxis in the luxury collection to the Maria B chiffon kids collection, there is a vast selection of designs to explore. Plus, there are also accessories collections, winter khaddar dresses collection, and beautiful casual collections to complete your child's wardrobe.
Benefits Of Wearing Pakistani Girls Suits
When it comes to dressing up your little ones, there are several benefits to opting for Pakistani girls suits. These trendy and stylish outfits offer a wide range of benefits that can enhance your child's comfort, style, and overall look. From comfortable fabrics perfect for the hot weather to a variety of color options, these suits are designed with your child's needs in mind. Not only do they provide exceptional quality at reasonable prices, but they also offer a wide selection of designs suitable for both casual and formal occasions. Whether it's a casual day out or a special event, these suits ensure that your little fashionista looks and feels their best. With embroidered dresses, winter collections, and accessories to choose from, Pakistani girls suits for kids are a must-have addition to any fashionable wardrobe.
Comfort and Breathability in Hot Weather Conditions
In hot weather conditions, comfort is paramount when it comes to selecting clothes for kids. Pakistani girls suits made from comfortable and breathable fabrics are a must-have in every fashion-savvy child's wardrobe.
One such fabric that offers exceptional comfort is linen. Known for its natural cooling properties, linen allows air to circulate freely, keeping the body cool and comfortable even in scorching temperatures. The lightweight and breathable nature of linen make it an ideal choice for hot weather conditions.
Moreover, linen is highly absorbent, allowing it to quickly wick away sweat and moisture, keeping children dry and fresh throughout the day. Its quick-drying properties make it perfect for those sweaty summer days or trips to the beach.
Pakistani designers have recognised the importance of comfort in hot weather and have incorporated linen into their collections. With a wide range of colour options and designs to choose from, parents can find Pakistani girls suits in comfortable linen fabrics that are not only fashionable but also perfect for keeping their little ones cool and comfortable in the heat.
Wide Range of Colour Options to Choose From
When it comes to Pakistani girls suits for kids, one of the standout features is the wide range of colour options available. From vibrant and bold hues to soft and pastel shades, there is a colour to suit every child's taste and preference.
The diverse palette offered in Pakistani girls suits allows for customisation and personalisation in fashion choices. Whether your little one prefers a bright and playful outfit or a more elegant and subdued look, the color options cater to various styles and moods.
Some of the popular colours in Pakistani girls suits include vibrant pinks, cheerful yellows, refreshing greens, and soothing blues. These colours not only add charm and appeal to the outfits but also reflect the vibrant and joyful personalities of kids.
Additionally, neutral colours such as whites, creams, and grays are also available for those who prefer a more understated and versatile look. These colours can easily be paired with different accessories and can transition effortlessly from casual to formal events.
Quality Products Guaranteed at Reasonable Prices
When it comes to Pakistani girls suits for kids, quality products are guaranteed at reasonable prices. With a wide range of options available, you can find the perfect outfit for your little one without breaking the bank.
The collection includes a diverse range of trendy designs, all made from comfortable fabrics that are perfect for the hot weather. You'll find everything from casual clothing to elegant dresses for formal events. Each piece is crafted with attention to detail, ensuring that your child looks stylish and feels comfortable.
Shopping online for these beautiful Pakistani girls suits is a breeze, with secure payment options such as Visa, MasterCard, and Cash on Delivery available. You can rest easy knowing that your personal information is safe and protected.
To further boost your confidence in shopping, the sellers have high ratings, indicating their reliability and commitment to customer satisfaction. So you can trust that you're getting the best products at the best prices.
Easy Access Through Online Shopping Platforms
With the advent of online shopping platforms, accessing trendy Khaddar Pakistani girls suits for kids has become incredibly convenient. Gone are the days of visiting multiple stores in search of the perfect outfit for your little one. Now, you can browse through a wide range of clothing options from the comfort of your own home.
These online platforms offer an extensive collection of girls clothing, including 3-piece suits, kurtis, jeans, and more. Whether you're looking for a casual outfit for everyday wear or a stylish dress for a formal event, you'll find it all in one place.
One of the biggest advantages of online shopping is the flexibility in payment options. You can choose to pay via cash on delivery, ensuring that you have the chance to check the quality of the product before making a payment. Alternatively, you can opt for credit card payment, providing an added level of convenience.
Moreover, these platforms offer worldwide delivery, allowing you to shop from anywhere in the world. And if for any reason you're not satisfied with your purchase, most platforms offer a hassle-free exchange facility within a specified period, usually within 14 days.
Affordable Prices For Luxury Collections
When it comes to Pakistani Girls Suits for Kids' luxury collections, affordability is key. These collections offer a wide range of high-quality products at reasonable prices, making them accessible to a larger audience.
The beauty of these luxury collections lies not only in their exquisite designs but also in their affordability. They understand the importance of providing top-notch quality at a price that doesn't break the bank. This makes it possible for everyone to indulge in the elegance and sophistication that these collections offer.
What sets these luxury collections apart is their commitment to offering discounts and seasonal sales. By keeping an eye on these sales, you can snag your favourite pieces at even more affordable prices. This allows you to stay fashionable without burning a hole in your pocket.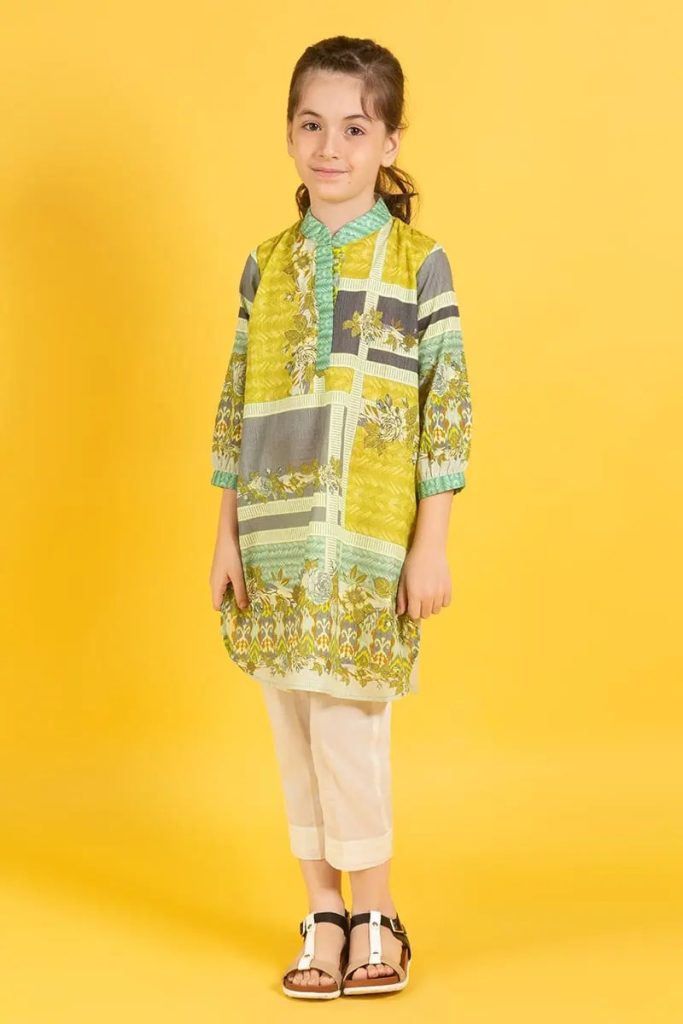 Conclusion
In conclusion, trendy Khaddar Pakistani girls suits are a must-have item for any young fashionista. They provide comfort and style, while still allowing kids to express their individuality. The unique embroidery patterns on the fabric make these suits stand out from the rest, and the lightweight construction makes them perfect for warm weather. With a variety of sizes and colours available, there is something for everyone in the family. Whether it's for a special occasion or just everyday wear, these suits are sure to be a hit with both kids and parents alike.