Embrace The Warmth Of Khaddar: Top Winter Pakistani Girls Suits Designs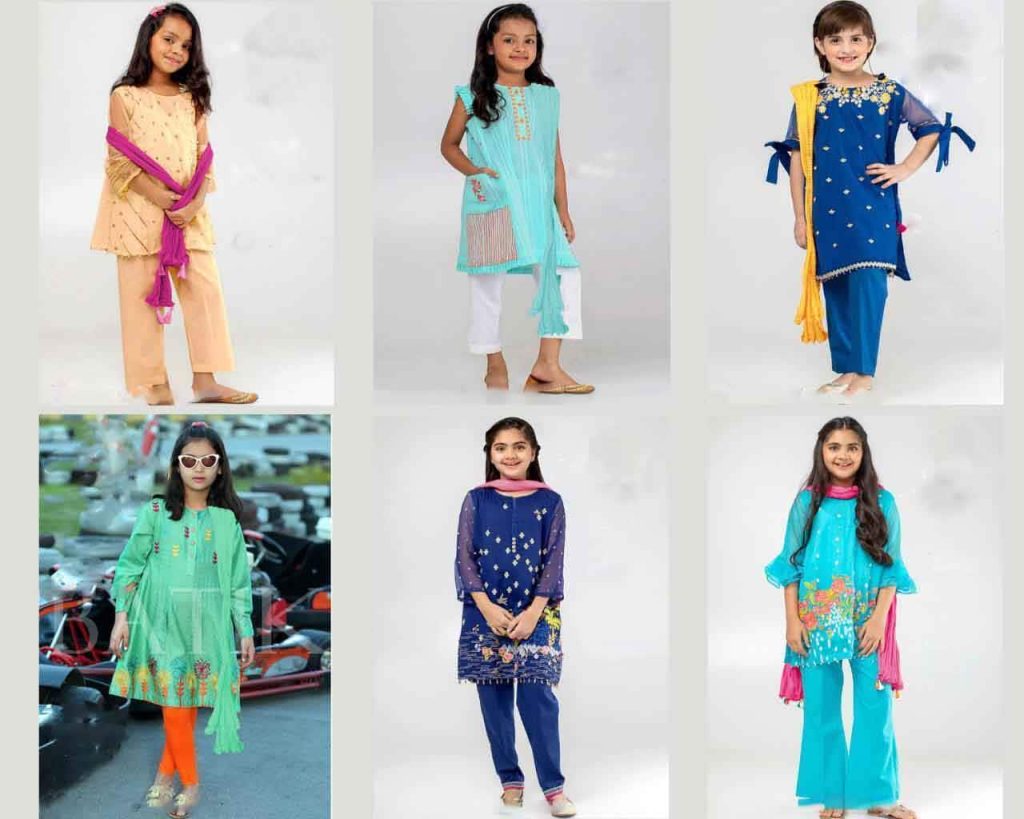 Winter is here, and it's time to update your wardrobe with warm and stylish clothing. Are you tired of the same old winter outfits and want to try something new? Look no further than Khaddar, a fabric that not only provides warmth but also adds a touch of elegance to your winter wardrobe.
In Pakistan, winter is a season to showcase traditional clothing and embrace the cultural heritage. Khaddar, a handwoven fabric, has been a popular choice among Pakistani girls for its durability and comfort. With its unique texture and ability to keep you cozy, Khaddar is a must-have fabric for the winter season.
If you're looking to upgrade your winter wardrobe, embracing the warmth of Khaddar is the way to go. In this article, we will explore the top winter Pakistani girls' suit designs made from Khaddar. From intricate embroidery to trendy prints, these designs will not only keep you warm but also make you stand out in the crowd. Get ready to make a fashion statement this winter with these stylish Khaddar suits.
Winter Season Favourites: Cambric Suits
Stay stylish and warm this winter season with our collection of cambric suits. Made from high-quality fabric, these suits are perfect for keeping you cozy while looking trendy. With a wide range of designs and colour combinations, you can create your own fashion statement. From traditional to modern designs, our cambric collection offers something for everyone. Whether you prefer bold and vibrant prints or subtle and elegant embroidery, we have it all. The unstitched fabric gives you the freedom to customise your outfit according to your preferences. Complete your winter wardrobe with our exclusive cambric suits and make a fashionable statement wherever you go. Affordable price and unmatched quality make these suits a must-have for fashion-forward Pakistani girls. Explore our winter collection today and step out in style.
Stylish Cambric Suits for Girls
Stylish cambric suits for girls are the latest trend in Pakistani fashion. These suits come in a wide range of designs, featuring intricate embroidery, block prints, and traditional motifs. The fabric used in these suits is of excellent quality, ensuring both comfort and durability.
Cambric suits are available in a variety of vibrant colours, making it easy for girls to choose according to their personal preferences. From bold and bright hues to soft pastels, there is a colour option to suit every taste.
One of the best things about these cambric suits is that they are affordable, offering great value for money. Popular clothing brands such as Maria B, Asifa & Nabeel, and Celina's offer a wide range of stylish cambric suits for girls, making it accessible to everyone.
Whether you're looking for a casual outfit for daily wear or a formal dress for special occasions, cambric suits provide the perfect solution. They are versatile and can be styled according to the latest fashion trends, allowing girls to make a bold style statement.
Unstitched Cambric Suits for Weddings & Parties
Unstitched cambric suits are the latest trend for weddings and parties, offering a wide variety of designs and styles to choose from. Pakistani clothing brands like Maria B, Sobia Nazir, Crimson, Al Karam, and Gul Ahmed are known for their exquisite collection of unstitched cambric suits, making them the go-to choice for special occasions.
These suits are perfect for weddings and parties due to their luxurious fabrics, intricate embroidery, and elegant silhouettes. The unstitched nature allows for customisation, so you can create a unique outfit that perfectly suits your style.
When it comes to colours, there is an extensive range available in the cambric suit collections. From rich jewel tones to soft pastels, you can find a colour to match any theme or preference. The unique features of these cambric suits such as delicate embellishments, beautiful prints, and fine craftsmanship make them stand out from the crowd.
Complete Outfits Featuring Cambric Material
Discover the latest fashion trends in complete outfits featuring the luxurious and versatile cambric material. These outfits are not only stylish but also provide comfort, making them perfect for any occasion.
The collection offers a wide range of styles and designs, including two-piece and three-piece suits. Whether you prefer a more traditional look or want to make a bold statement, there is something for everyone. The intricate embroidery and beautiful prints add a touch of elegance to these outfits, making them a must-have in your wardrobe.
The cambric material itself is a high-quality fabric that offers a soft and smooth feel against the skin. It is perfect for all seasons, providing warmth in the cold weather and breathability in the summer season. Other fabrics used in this collection include khaddar, linen, karandi, dobby, cotton, and jacquard, giving you a wide variety to choose from.
In addition to the unstitched collection, there are also ready-to-wear options available. These high-fashion, sophisticated outfits are perfect for those who prefer convenience without compromising on style. With the cambric material, you can enjoy the comfort and elegance of these outfits without the need for customisation.
Flattering Chiffon Dupattas with Cambric Suit Bottoms
Flattering chiffon dupattas are the perfect complement to cambric suit bottoms, adding an extra touch of elegance and sophistication to your outfit. The lightweight and flowy nature of chiffon fabric creates a graceful drape that enhances the overall look of the cambric suits.
Chiffon dupattas come in a wide range of colours and designs, allowing you to choose the perfect match for your cambric suit. From soft pastels to vibrant jewel tones, there are endless colour combinations to choose from. Whether you prefer delicate floral prints, intricate geometric patterns, or traditional motifs, you'll find a chiffon dupatta that perfectly complements your cambric suit.
One popular trend is to use contrasting colours in the dupatta to create a bold statement. For example, pairing a deep navy cambric suit with a vibrant orange chiffon dupatta creates a striking contrast that is sure to turn heads. This combination not only adds visual interest to your outfit but also highlights the intricate embroidery or prints on your cambric suit.
Flattering chiffon dupattas not only enhance the overall aesthetic of your outfit but also provide versatility. You can drape the dupatta in various styles, such as a classic over-the-shoulder style or a modern cascading drape. This allows you to experiment with different looks and adds a touch of personalisation to your ensemble.
Stylish Embroidered Dresses in Contrasting Colours
Get ready to make a bold fashion statement this winter with our collection of stylish embroidered dresses in contrasting colours. Designed to keep you warm and on-trend, these dresses are the perfect addition to your winter wardrobe.
Our collection offers a wide variety of colours and designs, ensuring that you'll find the perfect dress to suit your individual style. From deep jewel tones to vibrant pops of colour, there is something for everyone. The contrasting colours create an eye-catching look that is sure to turn heads wherever you go.
Not only are these dresses stylish, but they are also versatile. Pair them with a cozy shawl, some statement jewelry, and a pair of chic boots to complete your outfit. The embroidery adds an extra touch of elegance and sophistication, making these dresses perfect for both formal occasions and everyday wear.
Stay ahead of the fashion curve this winter season with our stylish embroidered dresses in contrasting colours. Make a bold fashion statement and embrace the cold weather in style. Shop our collection now and discover the perfect dress to elevate your winter wardrobe.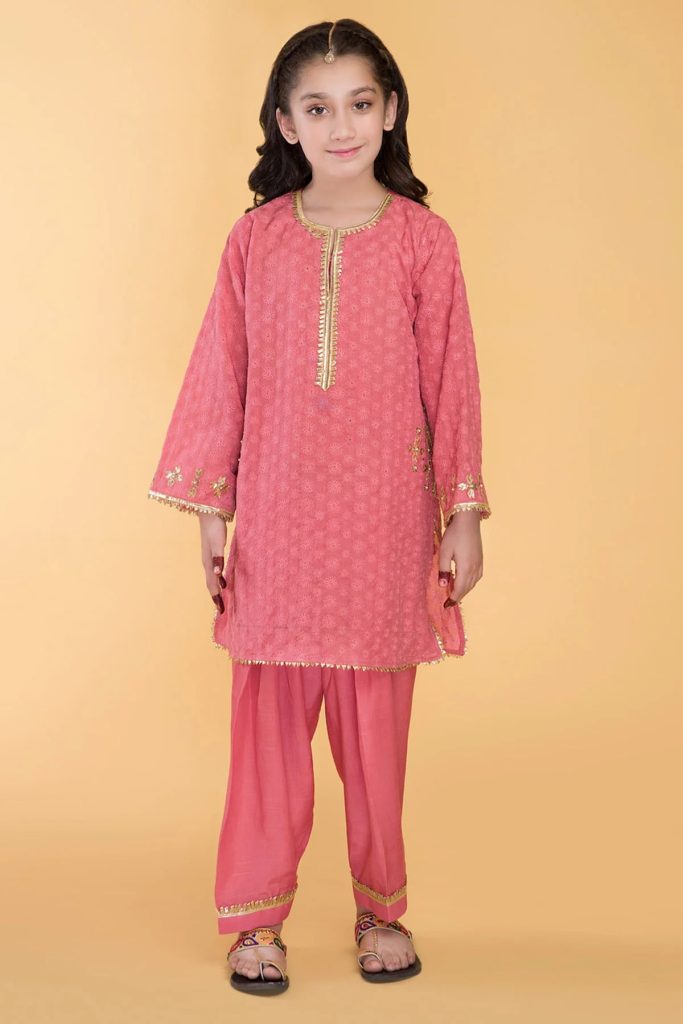 Conclusion
In conclusion, when it comes to fashion for Khaddar Pakistani girl suits, it is essential to prioritise quality clothing over pricing. While affordability is important, investing in well-made garments ensures longevity, comfort, and overall satisfaction. Choosing quality clothing reduces the risk of frequent returns and disappointments that can arise from purchasing lower-priced items. It is vital to consider the return conditions and procedure of the clothing brand, as returning products due to poor quality can be time-consuming and frustrating. By opting for quality clothing, you are making a wise investment in your wardrobe, allowing you to enjoy your purchases for years to come. Remember, the importance of quality should never be overshadowed by price alone.